An uplifting experience -
During our winter shutdown we intend to make some improvements to the House for the start of 2017. Over the years we have been given funds from those who have a heart for the work of Faskally, to provide a lift for the House. The work will go on over January and into February with the lift installation. Over the years the Lord has provided funds through his people where work is needed. The Games Hall is a good example of this. The installation of the lift is another. The lift will make such a difference to those who find the stairs a bit of a challenge. We will provide some pictures along the way. Today's picture is a reminder of what the area looked like before the installation begins.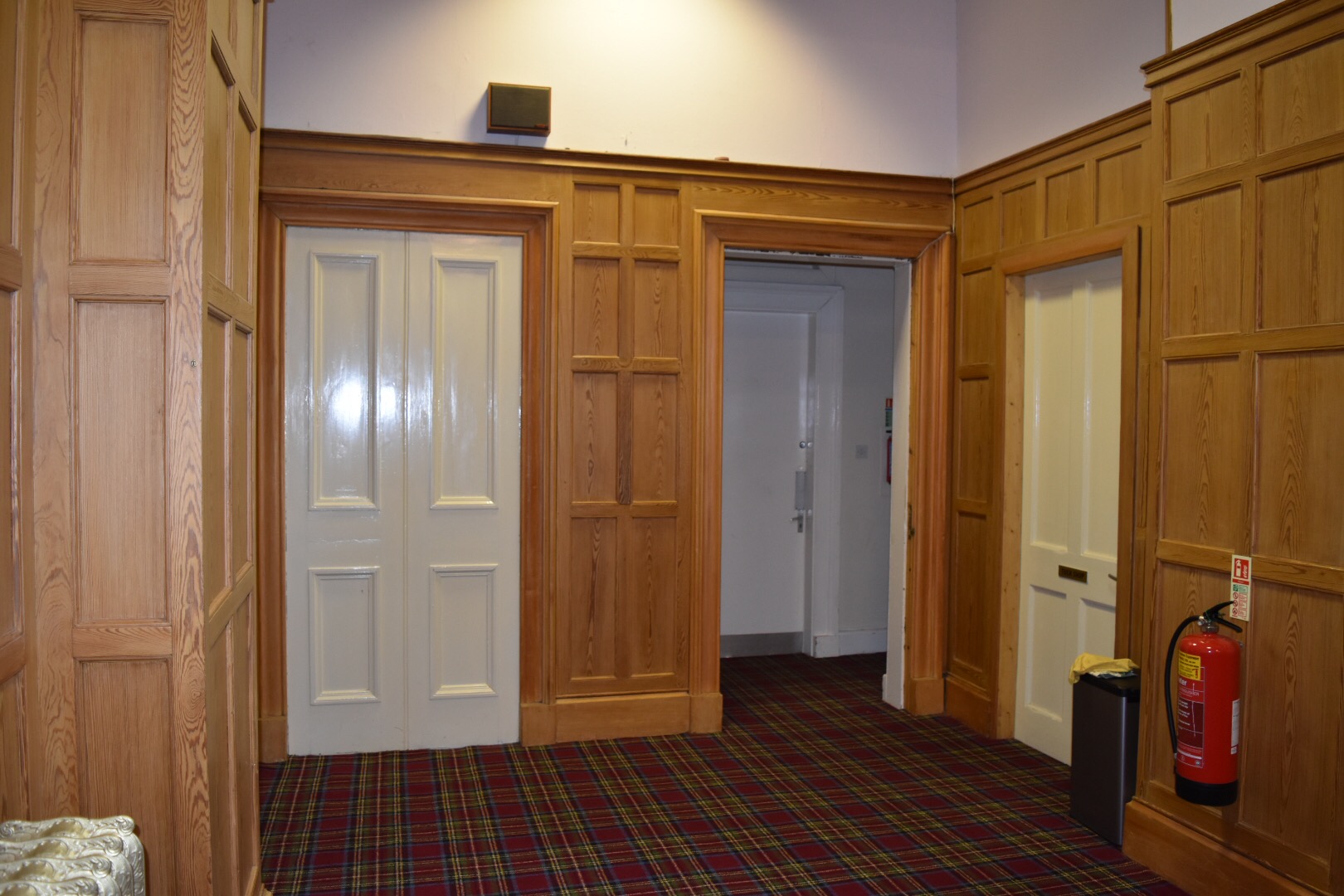 With a facility like Faskally there are always repairs and work needed to ensure the House and the grounds are kept up to the standard expected. It became apparent as we ended 2016 that essential work will be needed to repair one of the walls in the games hall. Work is on-going to assess the extent of the repair and it will mean the Games Hall is out of commission until it is completed. We will keep you updated with progress. The undernoted picture details the wall which will need repaired.